Ensemble Mini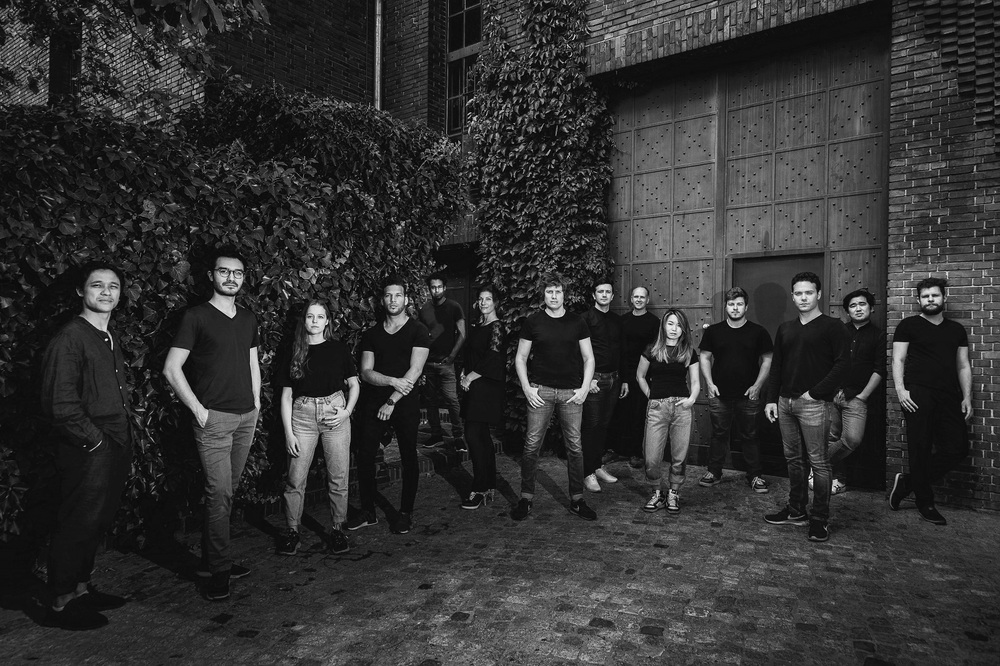 Ensemble Mini
Budapest Music Center — Concert Hall
6 April, 2022 | 7.30 pm
Budapest Music Center
1093 Budapest, Mátyás utca 8.

Bartók: The Miraculous Mandarin, Sz. 73, BB 82 – suite (arranged by Joolz Gale)
Bartók: Romanian Folk Dances, Sz. 68, BB 76 (arranged by Rony Barrak)
Bartók: Dance Suite, Sz. 77, BB 86 (arranged by Joolz Gale)

Featuring: Rony Barrak – darbuka
Conductor: Joolz Gale

Founded in 2010, this "mini orchestra" is the brainchild of British conductor Joolz Gale. He invited such young musicians from Germany's leading symphony orchestras to join who felt ready to try their hands at the arrangements of such compositions that were mostly originally written for symphonic orchestras.
Ensemble Mini considers itself the spiritual heir of the Society for Private Musical Performances (Verein für musikalische Privataufführungen, 1918–21), which Arnold Schoenberg founded in Vienna, and they believe playing the arrangements also facilitates a deeper understanding of the originals. They have recently caused a great sensation with their new recording of Mahler's Symphony No. 10, which has won the OPUS Klassik 2021 for best chamber music album. During the last ten years the ensemble has presented such successful projects as From Russia with Love, Beethoven Exposed, and Bruckner 9. The programme of their Budapest concert includes the arrangements of two of Bartók's most complex, most lavish scores.
Budapest Music Center — Concert Hall
6 April, 2022 | 7.30 pm
Budapest Music Center
1093 Budapest, Mátyás utca 8.