Dániel Csengery: Frau Holle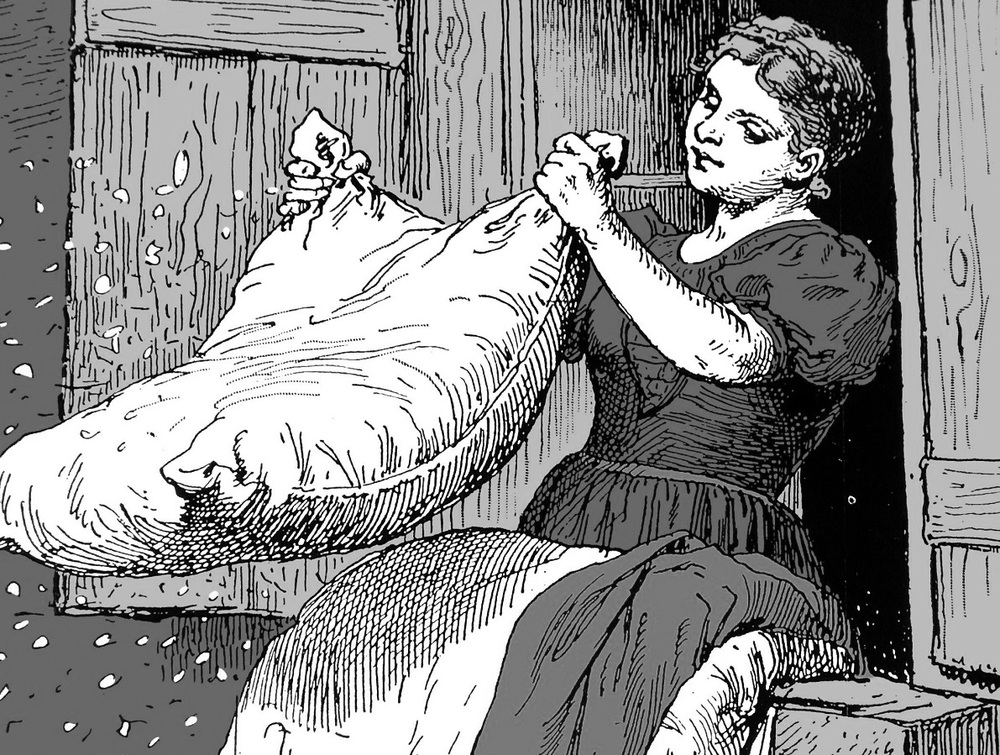 Dániel Csengery: Frau Holle
Müpa Budapest — Festival Theatre
16 April, 2023 | 11.00 am
Ticket prices
2500–5500 HUF
Müpa Budapest
1095 Budapest, Komor Marcell utca 1.
Aliz, the diligent girl: Dalma Süle
Lujza, the lazy girl: Viktória Mester
Frau Holle / Widow: Andrea Meláth
Father: Ákos Kőszegi
Featuring: Budapest Strings, Badora Dance Company
Conductor: Zsolt Jankó

Libretto: Viktória Kiss
Dramaturgy: Kata Tóth
Production design: MADÁR
Set, costumes: Yvette Alida Kovács
Choreographer: Dóra Barta
Assistant to the director: János Vári
Director: János Szemenyei

Dániel Csengery's work for the stage was an award-winner of Müpa Budapest's 2020 Composition Competition, in the children's opera category. The piece is based on the well-known fairy tale, and the composer, whose work for theatre and film includes music for Liza, the Fox-Fairy, drew inspiration from the character of Aliz: like the industrious girl, he is attracted to unusual and risky situations and is keen to explore the unknown. This is colourful music, inventively orchestrated, upbeat and melodic, with spicy harmonies, and is certain to enchant the heart and ears of an open-minded child, while offering a complex experience to adults who know the world of opera well. Directed by János Szemenyei, a versatile talent of musical theatre, and replete with great roles, Frau Holle features a cast of excellent artists, so there is plenty to keep new and old lovers of the genre immersed in the universe of this fresh play.

Children's opera in one act, in Hungarian

The performance is recommended for audiences over the age of 8.
Due to the excessive use of lights and sound effects, we do not recommend this performance to those with epilepsy and other conditions with similar sensitivity issues.

Before the performance, between 9.45am – 10.30am, we will be running a free, interactive and playful session in Hungarian entitled Tune-up, for which we welcome school groups with tickets to the performance, as well as school-age individual applicants. Please register via info@bartoktavasz.hu by midnight on 11 April, specifying the number of participating children and their ages. The activity is recommended for children aged 8 and over, and will take place with a minimum of six children.
Müpa Budapest — Festival Theatre
16 April, 2023 | 11.00 am
Ticket prices
2500–5500 HUF
Müpa Budapest
1095 Budapest, Komor Marcell utca 1.