Dénes Várjon and the Concerto Budapest • 2.1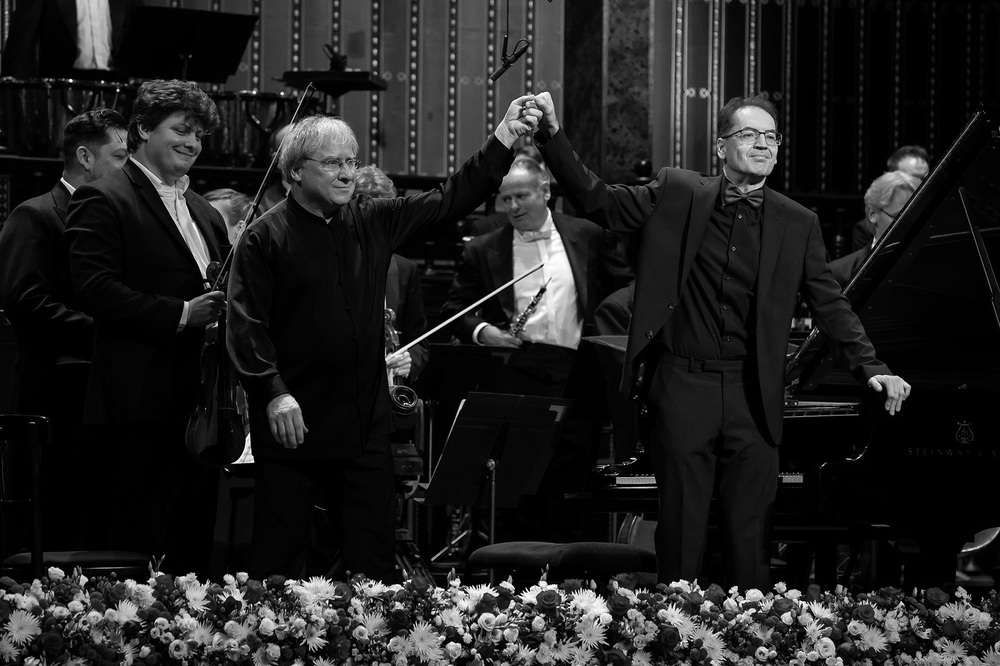 Dénes Várjon and the Concerto Budapest • 2.1
Liszt Academy — Grand Hall
1 April, 2023 | 7.30 pm
Ticket prices
2900–7500 HUF
Liszt Academy
1061 Budapest, Liszt Ferenc tér 8.

Bartók: Rhapsody for Piano and Orchestra, Op. 1
Bartók: Scherzo for Piano and Orchestra, Op. 2
Bach: Brandenburg Concerto No. 3 in G major, BWV 1048
Beethoven: Symphony No. 7 in A major, Op. 92

Featuring: Dénes Várjon – piano, Concerto Budapest
Conductor: András Keller

At this concert of András Keller and the Concerto Budapest, Dénes Várjon will play the solo in two youthful pieces by Bartók, whose chief inspirations were Liszt and Richard Strauss. The Rhapsody was in the repertoire of Bartók the pianist for a relatively long time, even when his compositional style had far departed from the mood of the turn of the century. This was in part the reason why, at the end of 1925, he decided to write a piano concerto that would better reflect his compositional philosophy. The Scherzo was unknown to Bartók scholars for a long time, with its score discovered only more than half a century after its composition. It immediately became clear it featured many of the elements of Bartók's mature style. He himself must have been aware of the forward-looking nature of the piece, which was why he did not consent to mediocre performances.
This concert of the Bartók Spring is presented by Müpa Budapest as a joint event with Liszt Academy.
Liszt Academy — Grand Hall
1 April, 2023 | 7.30 pm
Ticket prices
2900–7500 HUF
Liszt Academy
1061 Budapest, Liszt Ferenc tér 8.