Dénes Várjon and the Concerto Budapest • 2.2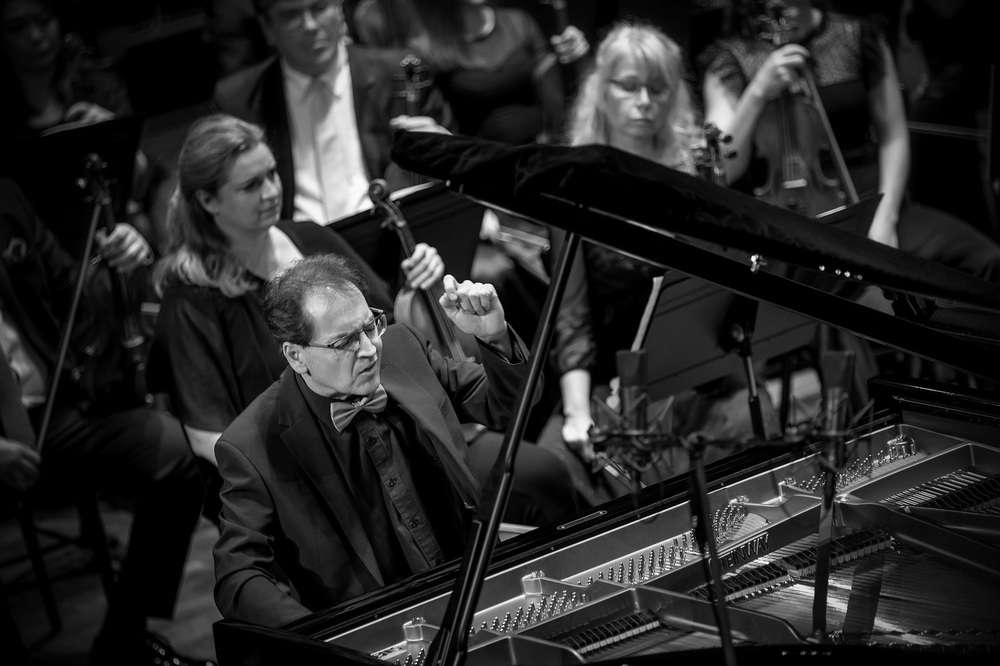 Dénes Várjon and the Concerto Budapest • 2.2
Liszt Academy — Grand Hall
5 April, 2023 | 7.30 pm
Ticket prices
2900–7500 HUF
Liszt Academy
1061 Budapest, Liszt Ferenc tér 8.

Bach: Brandenburg Concerto No. 6 in B-flat major, BWV 1051
Bartók: Piano Concerto No. 1
Beethoven: Symphony No. 6 in F major (Pastorale), Op. 68

Featuring: Dénes Várjon – piano, Concerto Budapest
Conductor: András Keller

We kindly inform our audience that the concert of Dénes Várjon and the Concert Budapest, originally scheduled for 6 April 2023 will be held a day earlier, on 5 April. Tickets already purchased are valid for the new date or may be redeemed online or at the main ticket offices of Müpa Budapest until 15 February 2023. Thank you for your understanding!

There can be little doubt that Bartók's music is particularly close to the worlds of Bach and Beethoven. The works of these two composers throw into relief the powerful roots of Bartók's music with which it clings to music history, while their proximity also reveals its newness. The inspiration of nature will also play a prominent role at the concert of Dénes Várjon, András Keller and the Concerto Budapest, which will be closed with the Pastorale Symphony, one of Beethoven's most unique and in some ways most daring compositions: it pulsates with the natural power of village dances, as do the fast movements of Piano Concerto No. 1, which stem from the Baroque and throb evenly.
This concert of the Bartók Spring is presented by Müpa Budapest as a joint event with Liszt Academy.
Liszt Academy — Grand Hall
5 April, 2023 | 7.30 pm
Ticket prices
2900–7500 HUF
Liszt Academy
1061 Budapest, Liszt Ferenc tér 8.