Arturo Sandoval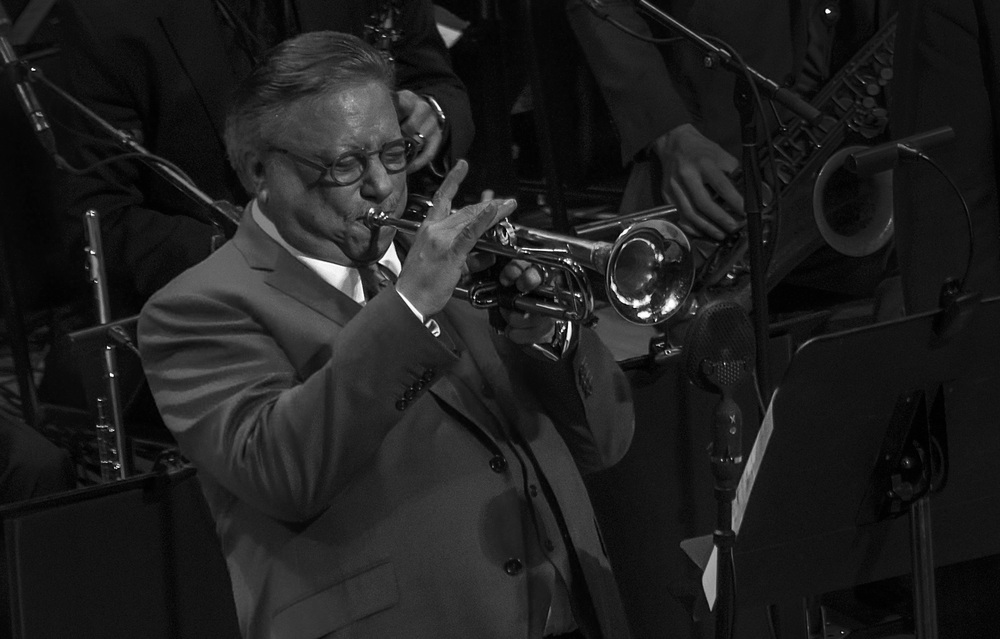 Arturo Sandoval
Kölcsey Centre — Nagyterem
3 May, 2022 | 8.00 pm
Ticket prices
2500 HUF | 3000 HUF | 4500 HUF | 5500 HUF
Kölcsey Centre
4026 Debrecen, Hunyadi utca 1–3.

Featuring: Arturo Sandoval – trumpet, Michael Tucker – saxophone, Maxwell Haymer – piano, William Brahm – guitar, John Belzaguy – double bass, Johnny Friday – drums, Tiki Pasillas – percussion

When ten-time Grammy winner Arturo Sandoval first took to the stage at Müpa Budapest in February 2015, the atmosphere was buzzing. The legendary figure of Latin jazz, who has already shown many sides of his impressive musicality, superior technique and exceptionally entertaining personality, will now give a concert in Debrecen and Győr.
The Cuban-born musician started his classical music studies at age 12, and soon became attracted to jazz. He was 28 when he met legendary trumpeter and band leader Dizzy Gillespie, who became his mentor. As a mature artist, he played an invaluable role in deepening the interaction between jazz and Latin music. His magical stage persona has mesmerised millions, performing at such events broadcast around the world as the Oscar, the Grammy and the Billboard awards ceremonies. He has over thirty albums to his name, as well as ballet and film scores, and his life story has been made into a film. But most importantly, the 72-year-old artist keeps performing steadfastly.
Kölcsey Centre — Nagyterem
3 May, 2022 | 8.00 pm
Ticket prices
2500 HUF | 3000 HUF | 4500 HUF | 5500 HUF
Kölcsey Centre
4026 Debrecen, Hunyadi utca 1–3.