Concert by Students of the Liszt Academy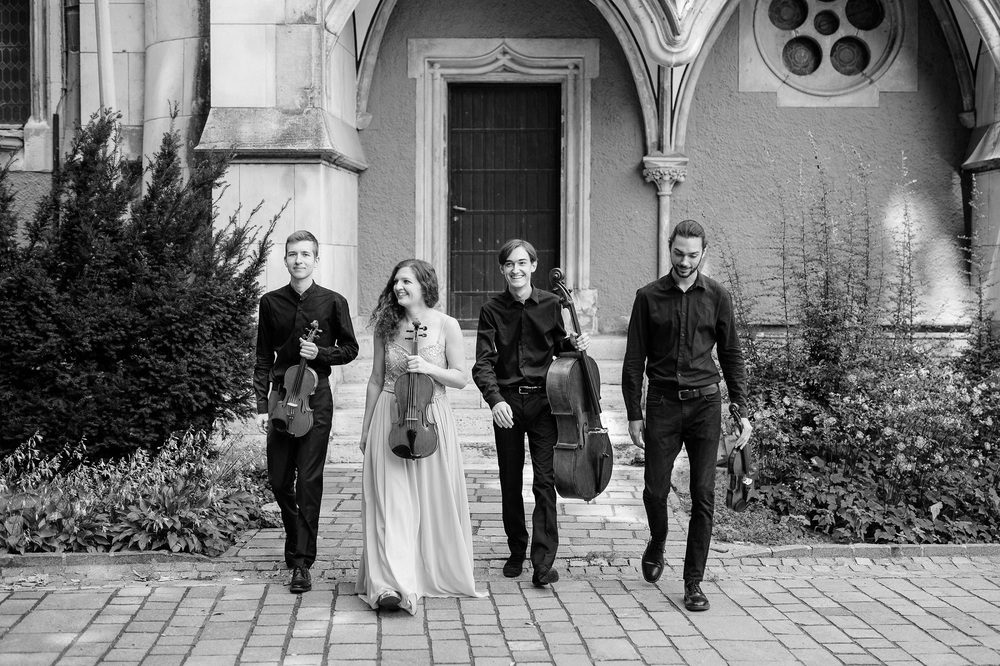 Concert by Students of the Liszt Academy
Liszt Academy — Grand Hall
9 May, 2021 | 7.30 pm
Liszt Academy
1061 Budapest, Liszt Ferenc tér 8.
Bartók: Allegro barbaro, Sz. 49, BB 63
Bartók: Rhapsody No. 2, Sz. 89, BB 96
Bartók: Elegy No. 2, Sz. 41, BB 4
Kodály: Duo for Violin and Cello, Op. 7
Bartók: Fifteen Hungarian Peasant Songs, Sz. 71, BB 79
Bartók: String Quartet No. 3, Sz. 85, BB 93

Featuring: Csongor Korossy-Khayll [4], Zoltán Schwartz [2] – violin, Gergely Devich [4] – cello, Krisztián Kocsis [2], Gergely Kovács [1, 3, 5] – piano, Korossy Quartet [6]
The members of the string quartet: Csongor Korossy-Khayll, Kristóf Tóth – violin, Éva Osztrosits – viola, Gergely Devich – cello

Particularly challenging chamber pieces by Béla Bartók and Zoltán Kodály will be performed by Junior Prima Prize-winning artists, Gergely Devich (cello), Gergely Kovács and Krisztián Kocsis (piano), Korossy Quartet, a group that was formed recently but has already garnered considerable critical acclaim, and Zoltán Schwartz, who is the concertmaster of the Bayreuth Youth Orchestra.
The compositions performed represent different periods in the rich oeuvres of the artists, and are related to each other in multiple ways. Both Bartók and Kodály sought to attain harmony between a personal tone and a communal voice, a balance between tradition and progression. Similarly important is the Hungarian mood of these works, which, however, never prevents the delivery of a general, universal message.

We would like to draw the attention of our audience to that the current pandemic regulations may also affect the online program of the Bartók Spring International Arts Weeks, the program and the dates of the events may change. For the most recent information, please visit our website and social media channels.
This concert of the Bartók Spring is presented by Müpa Budapest as a joint event with Liszt Academy.
Liszt Academy — Grand Hall
9 May, 2021 | 7.30 pm
Liszt Academy
1061 Budapest, Liszt Ferenc tér 8.