Ohnody / Дeva / Saya Noé / Cristina Drimba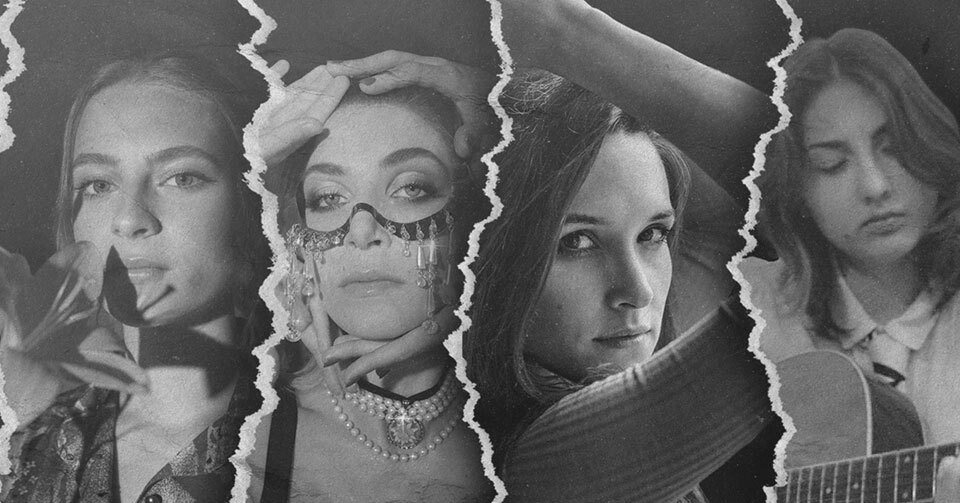 Ohnody / Дeva / Saya Noé / Cristina Drimba
Nagyerdei Víztorony
30 April, 2022 | 8.00 pm
HUF 1500 (in advance until the day of the concert)
HUF 2000 (on the day of the concert on the spot)
Nagyerdei Víztorony
4032 Debrecen, Pallagi út 7.
7.30 pm doors
8.15 pm Cristina Drimba
9 pm Saya Noé akusztik
9.50 pm Ohnody
10.50 pm Дeva
Four brazenly young and talented singer-songwriters, Ohnody, Дeva, Saya Noé and Cristina Drimba will give a concert in Debrecen as part of the Bartók Spring. The songs are based on personal experiences, and their broad spectrum of emotions, their honesty and philosophical depth speak to the audience with force and immediacy.
Ohnody, the solo project of Dóra Hegyi, melds her minimalist drawings, deep and honest poems, and her emotional voice, into an integral whole. The special music of Дeva (Deva), i.e. Dorina Takács, takes the listener to an ancient land, where the atmospheric soft sounds, the silky pulsating basses and the polyphonic mantras are spiced with the magical lyrics of Hungarian folk songs. Saya Noé, a.k.a. Mimi Kőrös, who recently released her debut album, Museum of Sins, plays a melancholic electropop with elements of trap and a hint of hip hop. Cristina Drimba, a 16-year-old singer-guitarist from Oradea, made a name for herself at the 2020 Fülesbagoly Talent Contest with her own compositions.
Supporter: Petőfi Cultural Agency
Nagyerdei Víztorony
30 April, 2022 | 8.00 pm
HUF 1500 (in advance until the day of the concert)
HUF 2000 (on the day of the concert on the spot)
Nagyerdei Víztorony
4032 Debrecen, Pallagi út 7.