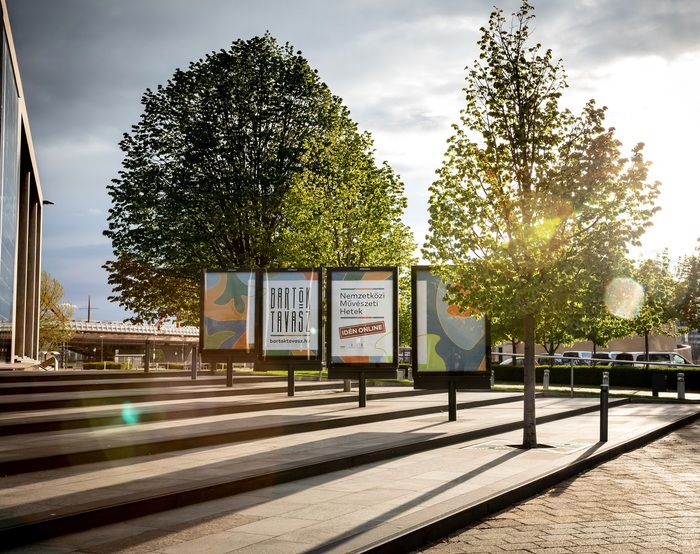 30. 04. 2021.
Bartók Spring Starts on 7 May
The Bartók Spring International Arts Weeks await audiences on a new date, between 7 and 24 May, with free online concerts, world premieres and performances streamed from Europe's acclaimed concert halls.
"We have seen over the past year that we can overcome seemingly insurmountable obstacles in our attempt to bring culture to our audience. Flexibility, creativity and the willingness to modify plans have become invaluable in these months. Müpa has always considered the safety and health of our artists, staff and audience paramount, and in view of the long awaited improvement of the pandemic conditions, this year's Bartók Spring will be held between 7 and 24 May," says Csaba Káel, CEO of Müpa Budapest, the organizer of the Bartók Spring International Arts Weeks. During this extraordinary period the institution, he emphasises, keeps communicating with health professionals, the relevant authorities, the artists and the partner institutions, to ensure the festival can be held in the safest form and at a suitable time. The CEO adds that although it requires increased care and preparation, it is also a great source of pride to know the Bartók Spring will be the occasion for the world premiere of countless new works, several of which will be world premieres.
During the Bartók Spring International Arts Weeks, viewers can enjoy the free performances of such distinguished groups, soloists and companies as Vasily Petrenko and the Royal Philharmonic Orchestra, John Eliot Gardiner with the English Baroque Soloists & Monteverdi Choir, the re-formed Kelemen Quartet, René Jacobs and the Kammerorchester Basel, Makám, Bagossy Brothers Company, the Hungarian National Philharmonic and the Szeged Contemporary Dance Company, Charlie, Ballet Pécs, Riccardo Chailly and the Filarmonica della Scala, the Hungarian National Dance Ensemble, György Vashegyi, the Orfeo Orchestra and Purcell Choir, Félix Lajkó and the Ballet Company of Győr. 
The streamed format and the online spaces of the Bartók Spring International Arts Weeks make it possible for audiences all over the globe to tune in to the performances in Hungary, and in some of the legendary concert halls of the world, where celebrated conductors will direct world-famous orchestras. "We will do our best to ensure our fantastic artists can work in a safe environment, with absolute peace of mind, so that they can bring the fruit of their work to our audience. This is what this May and this year's Bartók Spring will mean for us: a celebration of creative power, special experiences shared over digital platforms, and a hope that we can meet in person soon."
More news